matte painting: personal projects
matte painting
In this section of my site you can find matte paintings I have created over the course of my studies and as well during my career, to this present day. Some of these include some school projects, short films, and personal series that I have started to keep practicing and fueling my creativity. Below is a slideshow that you can watch with most of my personal matte painting work, and you can also scroll down to see them: I have added in the scroll section the corresponding videos to each matte painting as well as descriptions of the projects. To see the matte paintings I have created in the movie industry, please view the MOVIE MAGIC tab here.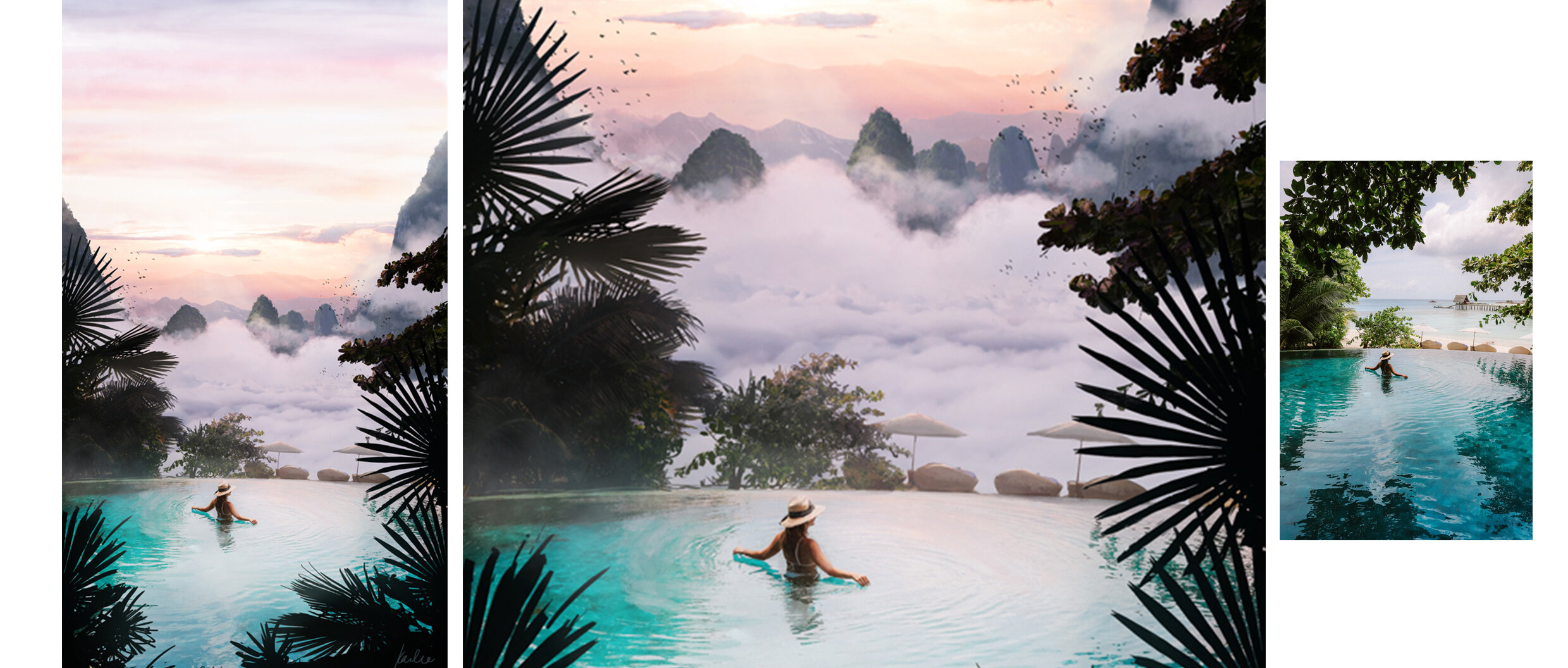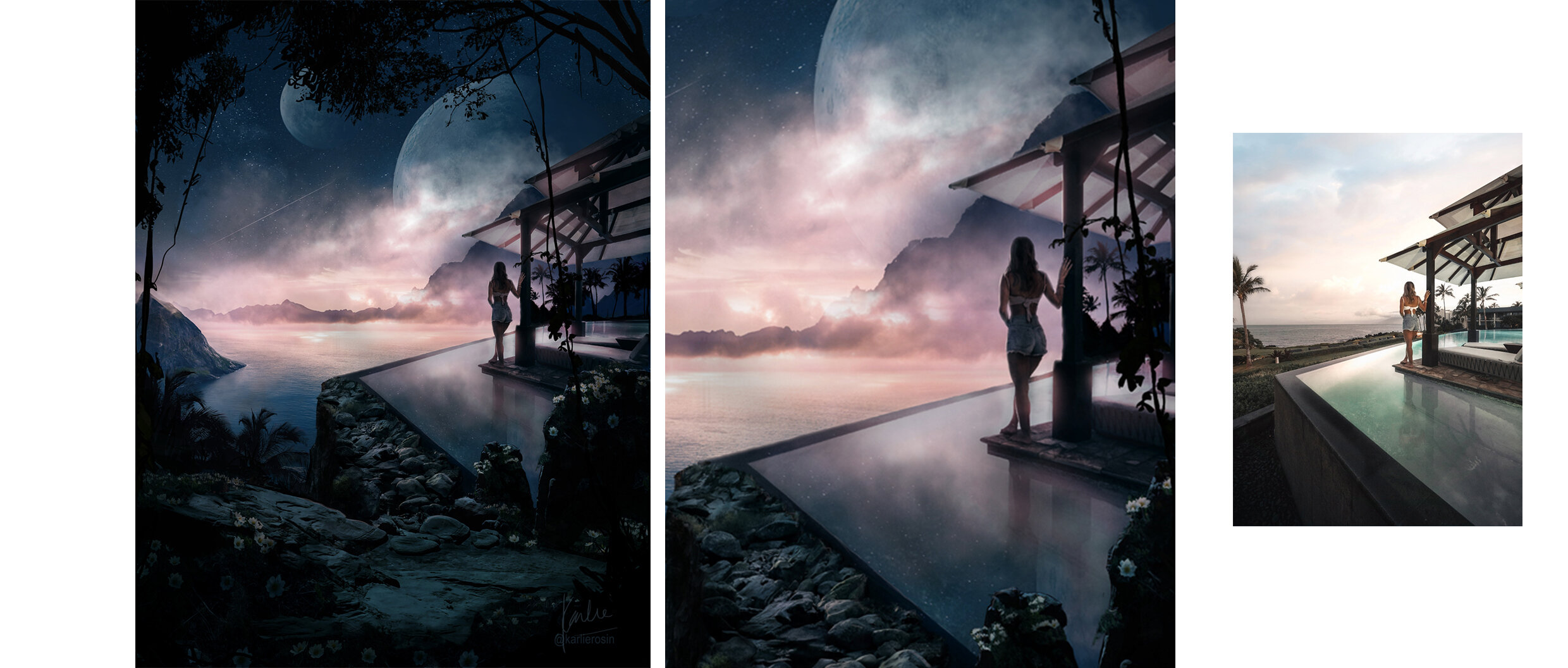 scroll down
Scroll down to see these matte paintings with descriptions as well as their corresponding videos which include matte painting breakdowns, as well as short films.
Luxury Travels on Exoplanets: circumbinary stoneside resort
Luxury Travels on Exoplanets: Double Moon Luxury Villa
Luxury Travels on Exoplanets: infinity pool in the clouds
LUXURY TRAVELS CONCEPT VIDEO
Here is a video I created about Luxury Travels on exoplanets. I wanted to convey the idea of a promotional video for high end vacations on recently discovered exoplanets, and to imagine how we would advertise simply beautiful luxurious getaways in pristine and untouched environments. Some of the in between videos in my edit are borrowed for my personal project (created during my school year in VFX school). Matte Painting, concepts, compositing and editing is done by me.
ATMOSPHERE: A SHORT FILM
The short in itself is a journey through various worlds some big some small, some fast and some slow with recurring pattern of sphere, circle, and loop. The look is stylized photorealistic rendering and the softwares used were manly Softimage, Maya, Nuke and Houdini. This short animated film was created by students at NAD in Montreal, Canada.
The matte paintings below are created by Karlie Carpentier Rosin. To view the concepts that Karlie also made before creating these matte paintings, please view the CONCEPT ART tab here.
OLD AIRPORT IN THE MOUNTAINS